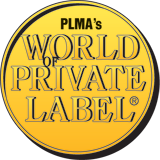 Next 24th and 25th May, Palacios Alimentación Group (leader in the production of chorizo, pizzas, omelettes, ready meals and pastry, both frozen and chilled), will be present at the fair PLMA in Amsterdam (Private Label Manufacturers Association). The most important fair of own brands of Europe.
The Fair located in Amsterdam RAI Exhibition Center, will feature more than 4,000 booths in more than 50 national and regional pavilions.
Those who want to visit us, we will be in the Europe Complex pavilion (Spanish Pavilion), stand #4426, where we will present our large range of products (fresh and frozen).
Besides, in this edition, we are pleased to communicate you that we have been rewarded due to our innovation with our lactose free pizzas and mediterranean Spanich omelette. They will be exposed in: New Product Expo (RAI Elicium).
If you want to make an appointment please contact us in our web.
For more information about the Fair of PLMA Amsterdam.